On August 1, 2019, Shine On! Kids is officially launching the Shine On! Facility Dog Program at Tokyo Metropolitan Children's Medical Center (TMCMC). SOK has been supporting children with serious illnesses in Japan for 13 years.
The Japanese Government Certified Non-Profit Organization introduced Japan's very first Hospital Facility Dog at Shizuoka Prefectural Children's Hospital in January 2010, followed by Kanagawa Children's Medical Center (KCMC) in July 2012. Next month TMCMC will be the third hospital in Japan to adopt SOK's Facility Dog Program and also the very first in Tokyo.
SOK's Hospital Facility Dogs undergo special training for over a year so they can work at a hospital every day. The dog supports patients' treatment in tandem with a nurse, who is the dog's "handler". The nurse is trained in specific infection control protocols and handling skills to enable the dog to safely interact with a patients in a variety of hospital settings.
Our New Facility Dog Handler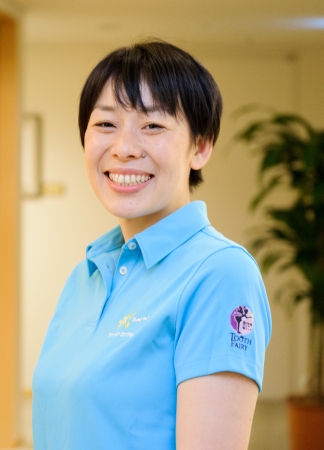 Name: Mayuko Ohashi
Qualification: Certified Nurse with 16 years' clinical experience
Mayuko's first encounter with SOK's Hospital Facility Dog Program was through Yuko Morita, who handles SOK's Facility Dog Annie, currently at KCMC. Mayuko and Yuko had been colleagues at a children's hospital before Yuko became the first Hospital Facility Dog Handler in Japan. Since then, Mayuko has been aspiring to become a HospitalFacility Dog handler. She is also a loving mother of four young children.
Our New Facility Dog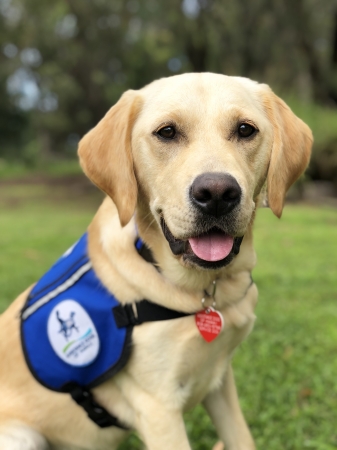 Name: Ivy
Breed: Labrador retriever (female)
Age: 2 years and 6 months (as of July 26). Born on January 22, 2017.
Birth Place: California, USA
Training: Assistance Dogs Northwest (Seattle, Washington, USA), Assistance Dogs of Hawaii, (Maui, USA)
SOK's Hospital Facility Dogs work at the same hospital every day as part of the medical team, supporting children's medical treatment through interventions carefully designed to meet individual patient's needs.
Read more about the program here.
Ivy and Mayuko's work at TMCMC is made possible by the generous support of many parties, including the "TOOTH FAIRY Project" by the Japan Dental Association and the Nippon Foundation, the late Masatoshi Nakajima (through the "Piggy Banks for Dream Project" by the Nippon Foundation), FY2018 New Year's Postcard Donations Aid Program by Japan Post Co.,Ltd., and GREEN FUNDING by T-site SHARE CHRISTMAS 2014.