2021…in many ways, was one of the most productive years ever for Shine On! Kids. All of the restrictions of Covid simply highlighted how important building resilience and providing psychological care is for EVERYONE…but yes, in particular, for our kids in hospital. This year, we: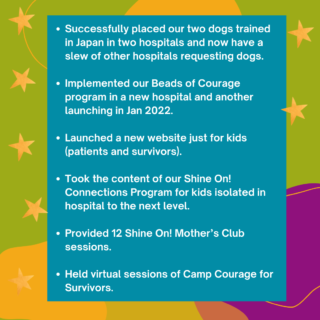 We are proud and honored that Shine On! Kids' activities came to be viewed by many doctors and hospital directors this year as "essential services" for the continued well-being of sick children. There's no turning back now! Onward and upward to 2022!
Shine On Facility Dog Program
This summer we placed the very handsome Masa (and handler Ayami) at the National Center for Child Health and Development in Tokyo and the always smiley Ty (and handler Megumi) at Shizuoka Children's Hospital, replacing Yogi who retired. Both teams are doing so very well!!!
Here's Masa at work: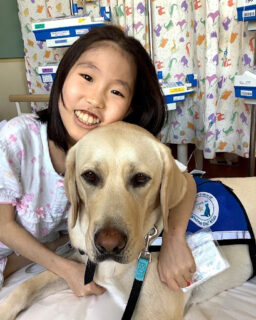 And here's Ty: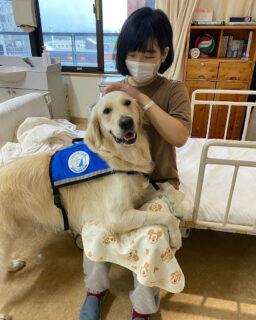 It truly took a village to make this happen in the middle of Covid. We couldn't have done it without our trainer, Marina Rodriguez who worked with them every day from when they were puppies, and the support of our veteran handler, Yuko Morita, taking both dogs into the hospital for hands-on experience.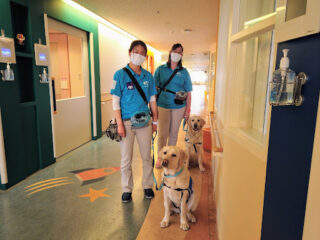 And again, we extend an extra-big hug of THANKS! to our team of puppy sitters who also provided crucial socialization experiences and support for the whole SOK team.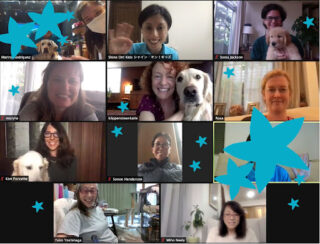 Shine On! Friends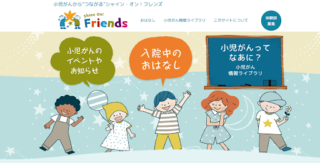 We were thrilled to launch a new website just for our kids – current patients, discharged, and pediatric survivors. This is a unique, safe, interactive, and educational forum for our kids from all over Japan to communicate positively with each other.
Beads of Courage
Not only were we busy implementing Beads of Courage and training our Beads Ambassadors across Japan, but our volunteers were also busy – creating beautiful handmade bags for the precious strands of beads. Not to mention our numerous dedicated bead artists who donated a variety of special beads throughout the year!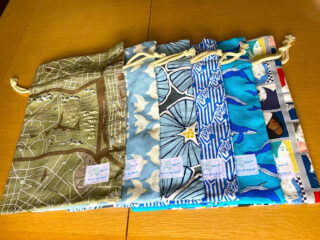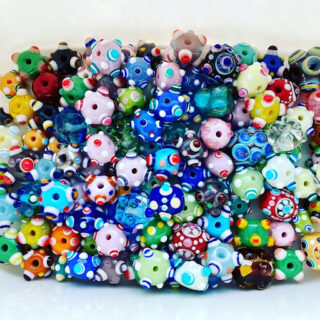 Shine On! Connections
Our most popular Shine On! Connections virtual tour this year was a visit to Kruger National Park in South Africa. We presented this live tour numerous times because it was so popular… and each time was unique. Thanks to Yuka Ota, the first Japanese woman to be certified as a safari guide in South Africa, for helping us with these extraordinary live events this year and bringing a truly special experience to kids in hospital!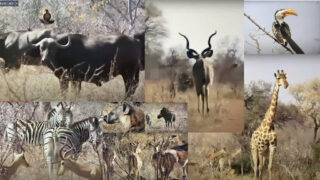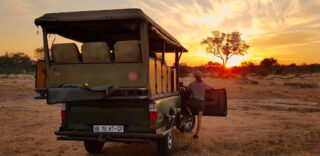 Thank you everyone for your support in 2021!
We've worked harder than ever to bring our programs to kids throughout Japan this year. We've set the bar high and can't wait to share what we have in store for next year!
Could it be…another… DOG?
With gratitude and wishes for a healthy and joyful new year,
The team at Shine On! Kids